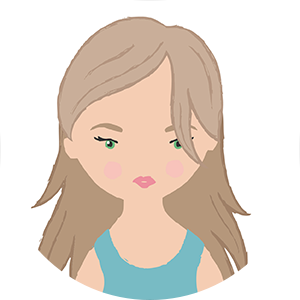 BY
Elisa Savietto
IN
Megatrend Silver Society and the impact on the packaging industry
More older people who want to stay fit longer and enjoy life accordingly: Silver agers have high expectations, also when it comes to packaging.
This is because age-related changes often mean restrictions in everyday life because they are not taken into account in packaging design.
At the same time, silver agers are a growing target group - and age-appropriate packaging can be implemented in many ways.
Society is getting older: Between 2000 and 2018, the proportion of people over the age of 65 rose by almost 10 percent, according to the Federal Institute for Population Research. Senior citizens thus make up around one-third of the total population, and the trend is continuing to rise. This means that the needs of older and elderly people are becoming increasingly important.
In everyday life in particular, this development is often not given enough attention, yet with seniors there is a large number of consumers who will remain just that for longer and longer: For this very reason, there are numerous opportunities for packaging to be designed in a way that is suitable for senior citizens, thus creating purchasing incentives for silver agers and the generations beyond.

SELF-CONFIDENT SILVER AGERS AND THEIR NEEDS
Although aging can vary from person to person, certain changes can hardly be prevented. The physical abilities such as vision, hearing and strength decline, the memory likewise.

Nevertheless, the desire for independence and participation in life remains - naturally also when it comes to consumption. Although seniors are not only a large but growing target group in this respect, the demographic development receives little attention, especially in packaging.
When packaging causes difficulties
The lack of age-appropriate packaging solutions for many products makes everyday life unnecessarily difficult for seniors. One example is a classic: water bottles have a sealing ring on the cap. This indicates that the bottle was previously unopened, but proves to be a real obstacle for older people with less strength. Metal screw caps, by the way, are just as inadequate a solution; the problem persists in a similar form.

In general, it is difficult for the older generations to open packages comfortably. Because they cause various problems:

Often, silver agers already fail because the opening mechanism does not work - although in many cases, this is certainly becoming a problem for younger consumers as well.


Tear-open tabs and threads also prove to be difficult, and in many cases they are not even found.
Das ist etwa bei Verpackungen für Pudding-, Backpulver oder ähnliches der Fall, bei denen die einzelnen Päckchen von einer transparenten Plastikhülle zusammengehalten werden. Milch und Säfte sind ebenfalls häufig von einem Two-Step-Opening-Verschluss geschützt, zu dem neben dem Schraubverschluss eine Folie mit Zugring oder Lasche gehört. Ein klassisches Beispiel sind außerdem Konservendosen.


Added to this are packages that require a high degree of strength and dexterity to reach the food. Considerable force is often required, especially for preserving jars for jam, pickled gherkins and the like. Especially since the jar becomes too slippery in the hands after several attempts. There is also the danger of using sharp objects such as knives or scissors to loosen the lid.

In fact, many older people experience an inability to open a package several times a week, sometimes even daily. Yet difficulty opening the package is only one of several factors that make packaging a challenge for older consumers.

Poorly legible best-before dates or too small a font in general are criticized, as is insufficient information about the contents. Enough starting points, therefore, to rethink previous packaging solutions.

Generation conflict? Different needs when it comes to packaging
The question that arises, however, is: What can packaging look like that appeals to silver agers and older people as well as to younger consumers under 35? After all, ideas about appealing packaging differ widely on many points.

Recognizability: Is the most important emotional characteristic for older people, but plays almost no role at all for younger consumers. Here, for example, the effects of age on the senses and thus the ability to easily find one's way around an environment become noticeable.


Originality: When it comes to originality, the preferences of young and older people are opposite to recognizability. For the target group between the ages of 25 and 35, it is the decisive criterion when looking at a package; for seniors, it is a largely negligible point. Incidentally, the situation is very similar with the attractive appearance of a package.


Haptics: The two groups are still closest to each other in terms of this characteristic. However, whether a package feels good or pleasant to the touch plays a rather subordinate role in the comparison - likewise for older and younger consumers.

First and foremost, however, Silver Agers are concerned with the contents of the packaging. They are looking for high-quality products that they would then like to use without difficulty when opening them. Of course, this also applies to everyday products: Foodstuffs in particular should not cause any inconvenience when they are to be taken out of the packaging.

AGE-APPROPRIATE PACKAGING AS A SELLING POINt
So what does age-appropriate packaging have to do and how can the special requirements be implemented in practice? Manufacturers have many options, from the choice of packaging system and materials to the design of the packaging.

Functionality can score with the Silver Society
While for younger consumers, emotion and appearance clearly take precedence over functionality and needs-based design, these aspects play a decisive role for silver agers. Unsurprisingly, being able to read the printed information easily and generally being able to open the packaging easily are at the top of the list for older people.

The second point is followed by the desire to be able to remove the purchased products from the packaging just as easily. In addition, many other requirements fall into the area of "suitability for everyday use. What is expected of seniors in this respect?

Packaging for everyday products should be dimensioned so that it does not take up unnecessary space in a - possibly small - private household. This applies, among other things, to packaging that, for example, can only be stored standing up when opened to prevent the contents from leaking or spilling out.


This goes hand in hand with the fact that foodstuffs in particular are still adequately protected after opening. Although resealable packaging is now available for many foods, it is often no longer usable after the first opening.


The elders also look closely at whether a package generates a lot or little waste and whether it can be easily disposed of.

Weight is also a relevant factor, although this is mainly noticeable in the case of glass packaging. Nevertheless, the aspect should be taken into account if, for example, the interaction of packaging and contents could lead to difficulties for people with less physical strength.
Design options for senior-friendly packaging products
Silver agers place high demands on product packaging and its functionality. There are certainly solutions for the special needs of older people, for example for the jam jars already mentioned: the US manufacturer Crown Closures already launched an easy-open lid on the market a few years ago.

In Germany, however, such and other solutions are still often rejected as too expensive, Gundolf Meyer-Hentschel complains to the industry magazine Packaging-360.com. However, this packaging not only offers older customers an additional benefit, but ultimately benefits all consumers.

Functional features may not be expected by younger consumers, but packaging innovations can in turn be convincing across generations - especially if they mean more convenience. In this respect, the different ideas of good packaging do not necessarily have to mean completely different packaging products.

Nevertheless, there are numerous aspects in which the age-related changes in the physical and cognitive prerequisites of silver agers should be given greater consideration. Readability in particular is an important factor in this context, but it can be improved in many ways to suit seniors:

Color, graphic elements as well as their arrangement should be eye-catching but not distracting to seniors' eyes. The choice of typography, both for product names and information, should also be considered with this in mind. This also applies to sufficient font sizes, especially for product information.

This may be vital not only when dealing with food and its packaging, but even more so in other areas of life, such as medications.


Shape and material should not only ensure a pleasant hand feel, but also facilitate handling in general. Packaging that is easy to grip, additional handles and similar means can also become a selling point for younger customers.

Overall, age-appropriate must be thought of more in terms of functional and customer-friendly. Because in this way, packaging for food and other products can be given an upgrade that extends beyond the target group of senior citizens.
These articles may also interest you:


One year of the Packaging Act - An interim assessment

New quotas for reusable packaging and the recyclability of packaging products, plus stricter regulations on obligations for all those who put filled packaging into circulation and a central body for licensing - the new Packaging Act has been designed to ensure more sustainable packaging disposal since January 2019.


Safety first: How packaging ensures greater safety

Packaging offers safety on various levels, because it not only protects the packaged goods. It is also an important means of ensuring for the manufacturing companies and customers alike that the packaging really does contain what it is supposed to.


Labelprint24 - Calculate bag packaging live and delivery in record time!

Labelprint24 continues to expand its product range and will in future also offer pouch packaging in various designs in addition to roll labels, folding boxes and tubes. To this end, Labelprint24 has invested in a new, larger printing press and a pouch machine in 2020.