Labelprint24 - About us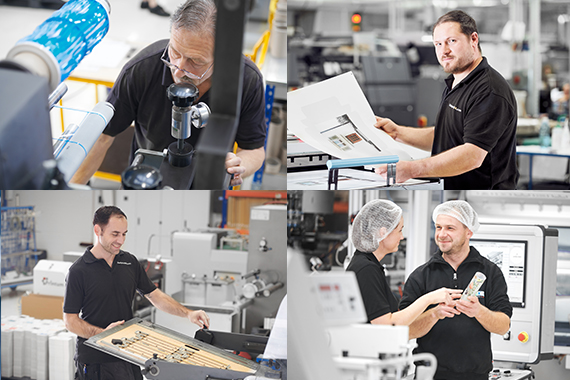 The online print shop Labelprint24 is a leading system provider of packaging. With us you get the whole world of packaging from one source.

From standard and multi-layer labels on food packaging and chemical containers, to folding boxes and package inserts for pharmaceuticals and cosmetics, to shipping cartons for merchandise trade throughout Europe - we are working closely with the biggest brands in every industrial sector to ensure the supply of printed packaging in Europe.

If you are also looking for a strong partner for your packaging products, you are welcome to contact us directly.

Do you want to find out about prices first and calculate your product at your leisure? Then select your product category and use our online calculator available for all products. This way you can easily configure your desired packaging online and determine the best price for you.

Solution finding
printing experts for individual customer solutions
Our in-house IT team plays an important role in our business model. Extensive IT expertise and workflows specially developed for digital printing allow our company to realize custom interfaces to existing ERP systems. This way we can automate the printing of your order and deliver it as quickly as possible. This connection to customer ERP systems replaces manual ordering processes.


One-stop shop
System vendor
We develop and manufacture packaging solutions from cardboard, foil, and paper for product manufacturers and companies of every size and trade. Resellers will also find appropriate solutions in our portfolio. Our primary concern is your success. Our strength is to offer top-quality packaging products quickly and always at the best price. In order to realise this ambitious goal, we rely on digital technologies and increased automation in all of our business segments.