Verlinktes Inhaltsverzeichnis - öffnen
The "Industry 4.0" strategy aims to merge the Internet and new IT technologies with production technologies such as robotics and automation in order to reduce costs, save time and enable new, innovative products and services.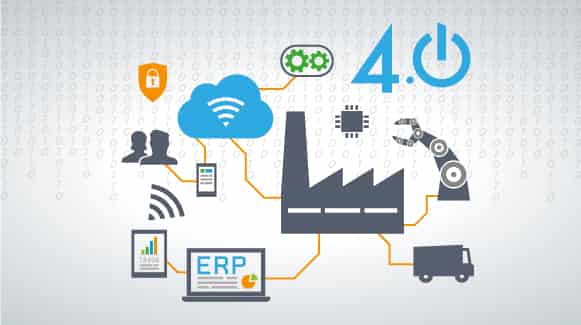 Of course, this fourth industrial revolution is not bypassing the printing industry. On the contrary, there is no alternative to it for the survival of our industry:
Commercial printers, label printers and packaging manufacturers are expected to deliver fast production and delivery times, individualization and personalization of shorter print runs, and innovative products. All this with optimal production efficiency and growing price pressure. To solve these requirements labelprint24 has found a successful way: Building an intelligent, fully integrated e-business platform - the digital print factory.
HOW DOES A DIGITAL PRINT SHOP WORK?
In recent years, we have worked intensively on setting up a 100 percent digital print factory and are now perfecting this business model. Since 2010, we have been increasingly using digital technologies in label and packaging printing in addition to conventional printing processes and today have a fully utilized digital print shop for labels at the Zeithain production site. The basic prerequisite for Print Shop 4.0 is a high degree of digitization and automation of the entire workflow, from Internet-based ordering and digitally networked production to delivery and invoicing.

From order to prepress
The most important sales channel for the digital print shop is the Internet. It makes prices transparent for every interested party and intensifies competition among online print shops. The prospective customer can obtain information in the online store, calculate the desired product and place an order immediately. He virtually takes over the function of the clerk. If the customer needs service support, there are various contact options. The MIS (Management Information System) uses the customer's input to make the selection when creating and calculating the job and automatically defines the optimum production route.

The processing of the uploaded print data is software-supported via a fully automatic prepress with editor option. The intelligent system is able to order the required raw and auxiliary materials automatically. IT plays an important role in this business model. Thanks to its own IT expertise, with workflows developed specifically for digital printing, labelprint24 is able to implement customized interfaces to existing ERP systems in order to be able to print and deliver as automatically and as quickly as possible, right from the ordering process. These customer-connected ERP systems are increasingly doing away with the conventional ordering process.

Reduce procurement costs for customers
Procurement costs in the B2B sector represent one of the largest cost blocks in many companies. Purchasers are faced with the task of saving money and at the same time keeping the purchasing risk as low as possible, also in the procurement of printed materials. First-class print and processing quality with an optimum price/performance ratio is generally expected. In the future, it will not be the packaging manufacturer who prints the most beautifully and produces the fastest who will prevail on the market, but the one who sells the most intelligently and makes the procurement process simple, economical and low-risk.
Intelligent procurement processes
With its business model, the "digital print shop," packaging manufacturer labelprint24 is addressing the requirements of buyers arising from the digitization of procurement processes for direct and indirect print requirements:

Information diversity, price transparency, low purchasing risk, service and product quality, short delivery times and reliability. This business model is being successively applied to all the system provider's products.
The Internet as a B2B procurement source makes prices transparent for every buyer. The e-commerce pioneer has a strong presence on the Internet. On the company website and via the search engine, the buyer can find all relevant information for simple and smooth procurement, such as products offered, final prices, contact persons, contact details, references and delivery times.

Since 2010, labelprint24 has increasingly focused on digital technologies in label and folding carton printing and consistently invests in the latest digital printing and finishing technology from leading manufacturers such as HP, EFI and SCREEN. For every job, there is an optimally suited digital printing technology in-house. Digital production is unbeatable, especially when it comes to personalization, speed and cost savings.

The print data is processed individually at full production speed. Digitally networked production enables a fully automated process chain for simple and fast delivery times. The entire workflow is increasingly automated. Various die cutting and processing machines, including laser die cutting, support these processes. Finishing modules are increasingly connected inline to the digital printing systems. This integration also further reduces B2B procurement costs.

The packaging manufacturer's entire service is geared towards optimum customer support. All calculator inputs are recorded in the background and are available to Customer Support. The customer consultant knows immediately what the purchaser is interested in and can help in a highly efficient manner. Quotations are sent by e-mail. The purchaser can make changes to the offer himself via the link contained in the e-mail.
The manual ordering process is abolished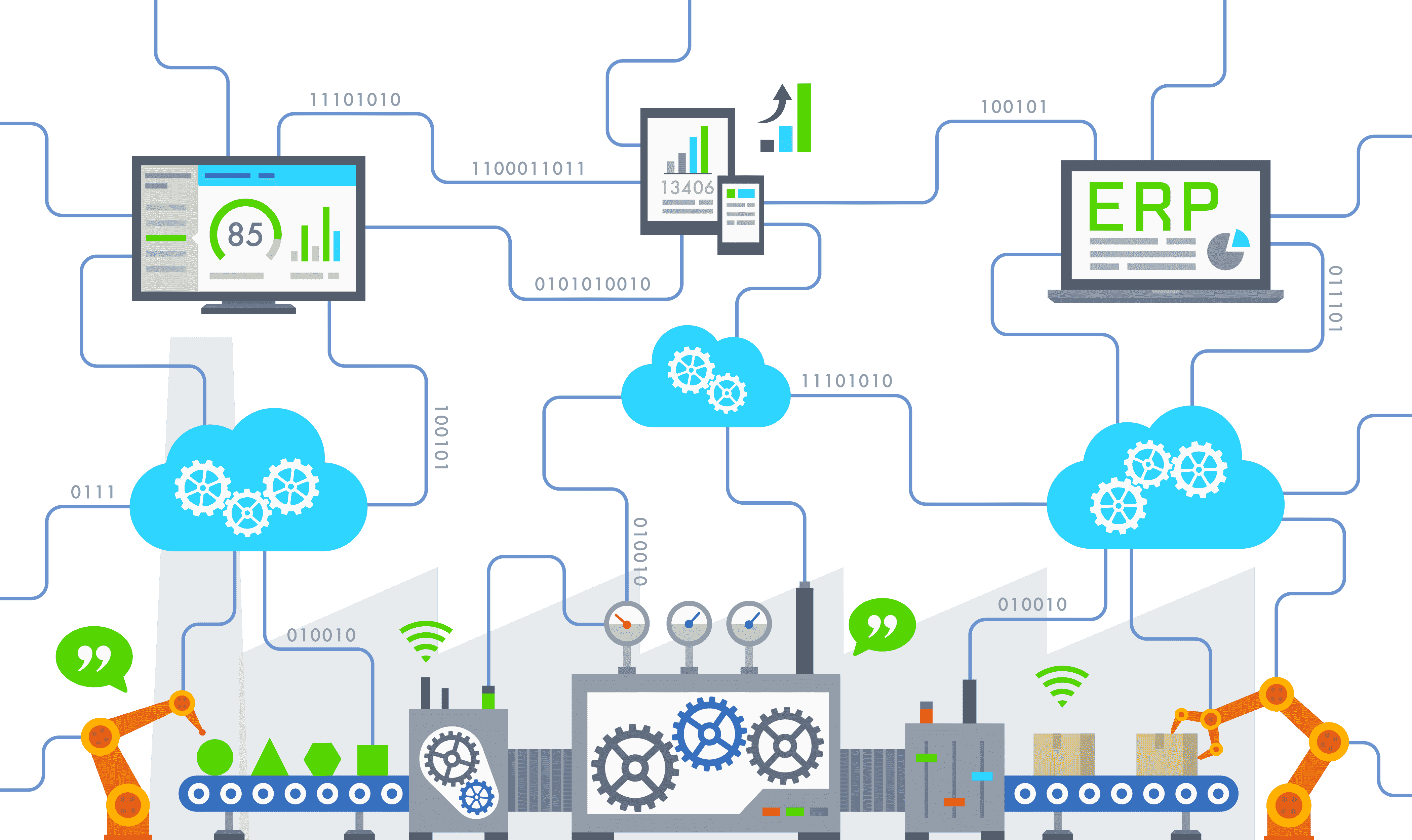 The manual ordering process is increasingly taking a back seat. Triggering an online order as desired will always work. Our major customers increasingly rely on interfaces programmed specifically for the customer and his wishes.

An automatic price query from the customer's ERP system takes place in the print shop's system. Job and data transfer is automated so that printing can start immediately, if necessary. Fewer processes result in greater speed, more security and better prices.

Case Study - Optimization of ordering processes for labels
Learn more about us and view the case study on optimizing ordering processes
Production, finishing and logistics
Production in the digital print factory works exclusively with state-of-the-art digital printing systems. These systems enable "on-demand" printing on a wide range of substrates, guarantee short throughput times, variable data printing, cost-effective short runs, and a purely digital workflow with no stock. Digital production is unbeatable when it comes to personalization, speed and cost savings, for example. Print data is processed individually at full production speed. Various die cutting and processing machines, including laser die cutting, support these processes.

The revolutionary collect sheet principle can thus also be transferred to other print products. In this way, it is possible to further reduce the costs per print job. All modules, from finishing to enhancement, are linked together inline and controlled automatically. A major problem here is the cooperation between the different machine manufacturers. The mutual connections of all technologies, combined with the control of these processes from their own systems, poses major challenges for the realization of the digital print factory. Last but not least, logistics, accounting and controlling are also integrated into the intelligent e-business process via a CRM system.
What is planned for the future at labelprint24.com?
For 2018, we are planning further investments in additional digital printing technologies in the area of folding carton and cardboard box production. We are successively expanding the range of folding cartons to include additional types. In September 2018, we will start the production of digitally printed laminate tubes. A very special highlight this year will be our first trade show participation at Fachpack in Nuremberg, the most important European trade show for packaging, processes and technology.

Here you can find more about digital printing
These articles may also interest you:


Checklist for a stress-free move

"Moving stress-free" may sound nearly impossible, but it is entirely doable. With a good mix of planning, structure and the right materials, any move can be managed.  


Not all black is the same

In our article, the print experts at labelprint24 give you tips and assistance on how to correctly lay out your print data; today: the black layout.


Creating the punching contour correctly
To ensure smooth label printing, our prepress team needs a die cutting contour. This is usually created directly by the customer, but it still happens from time to time that the die cutting contour is missing.